Willing Hearts Commemorative Cookbook
A recipe book that touches on the idea of a homely meal where recipes are to be shared among friends and families.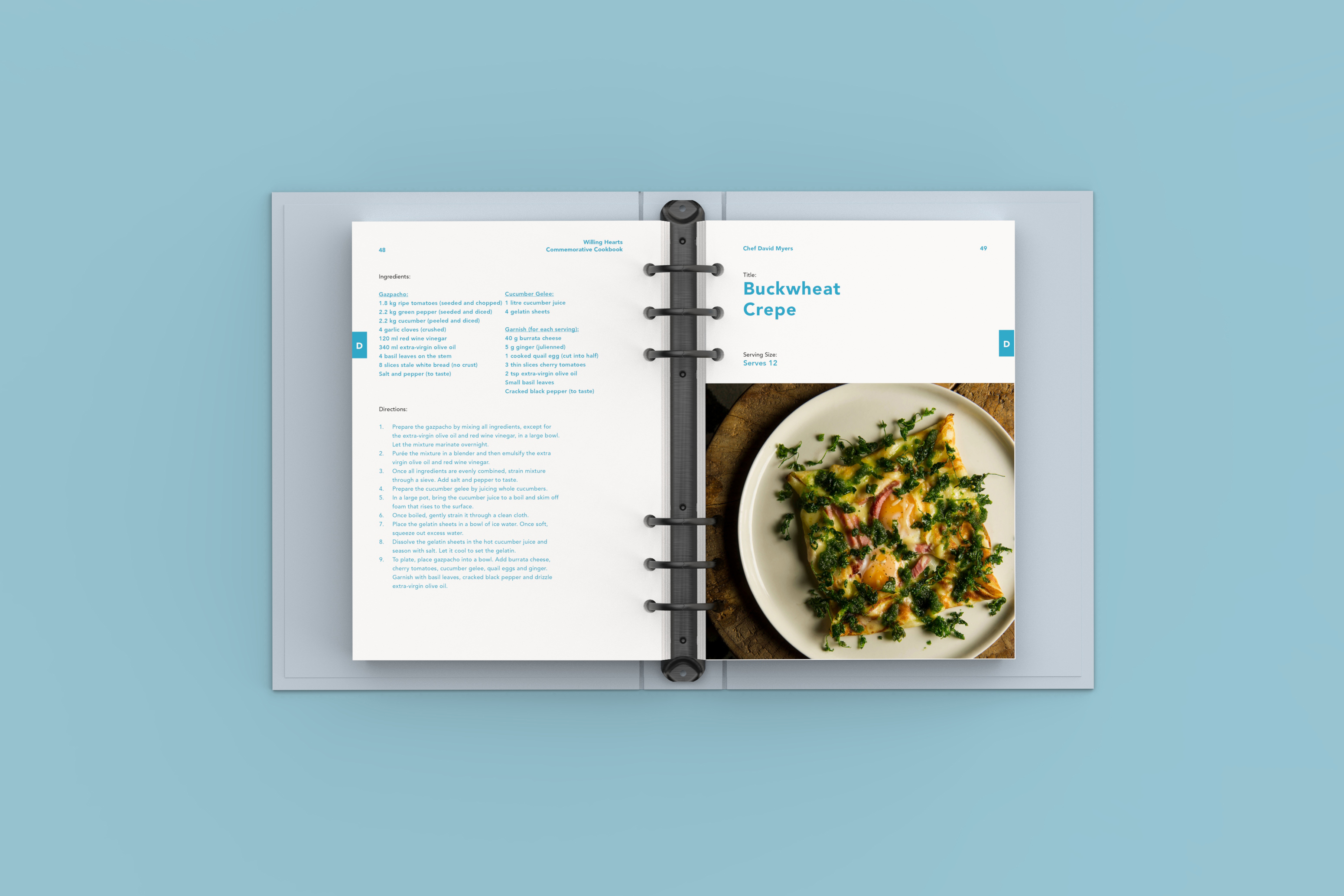 Willing Hearts is a charity soup kitchen that distributes 5,000 daily meals to more than 40 locations island wide for elderlies, disabled, low income families, children from single parent families or poverty stricken families, and migrant workers in Singapore.

Featuring 10 chefs from around the world, each contributing a few recipes dashed with a twist asian cuisine. From milk-braised pork loin to spring root vegetable-portage, recipes come with clear and concise directions that are simple to prepare and follow.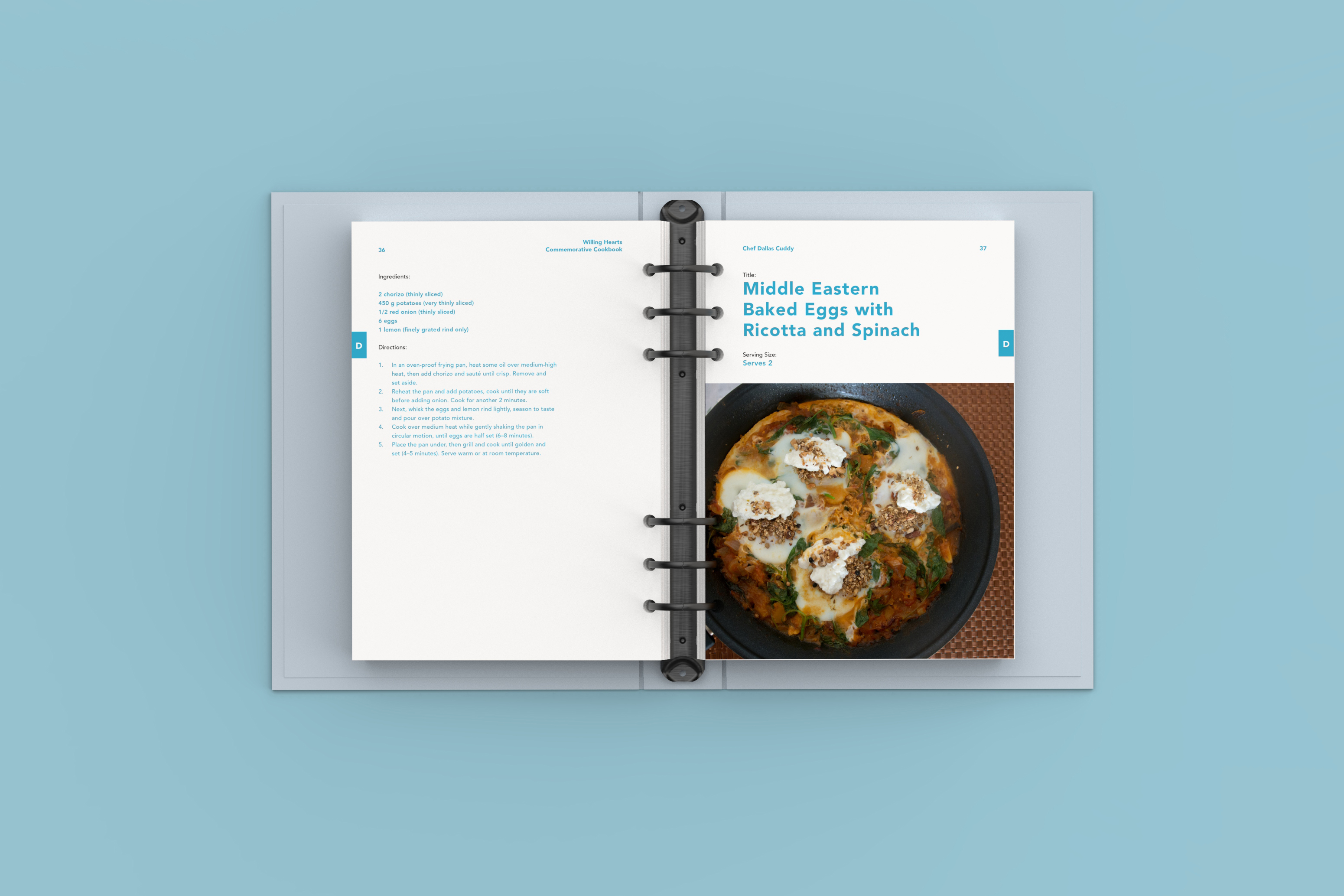 The recipe book takes the form of a ring binder to allow readers to remove pages for easy access when cooking and adding their recipes to the collection.
Client: Willing Hearts
Year: 2018
Genre: Editoral design